So the reason we went to California was for my big sisters baby shower. She is due in May, and since most of our family is still in California, we thought it was the best place to have it. We spent only 4 days there, but it was all justa blur. Seemed like we just got there when we were leaving.
Here is a picture with the kids and myself with my grandma.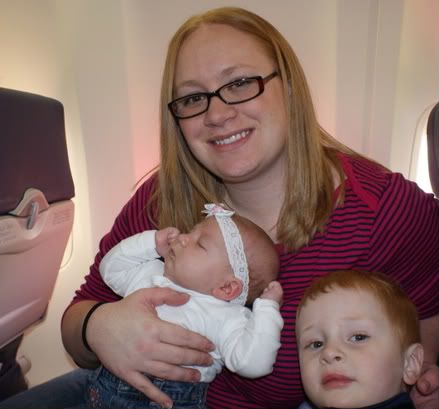 Its so easy to take for granted the fact that my grandparents are still young enough to be a part of my childrens life. I try not to. Because of this I try to take as many pictures as I can.


Did I mention, my cute and adorable neice and nephew were there too? Well they were, and TC absolutely loves his cousin Chase. They fight like they are siblings, but love eachother that much more.

And of course, my sister is 6 months preggo and still looks amazing. lol an how I wish I had her genes.. lol.
All in all, this trip was great. Good to see family. Last time I will see my sister before she welcomes her rpecious baby girl Sydnie Leigh Seekell. Oh, how the time goes too fast!