We finally went to the wings center, compliments of our freind Christine. we have heard about it, but never actually went to it. Its an indoor play area that has slides, tubes, balls & climbing areas. Kinda like a mcdonalds play are but 10x the size! Its grwat, plus its only like 5 bucks for a whole day. Chrsitine and Jason came with us, and we had a blast! Here's the boys playing in the ball pit

And of course, playing so hard makes ya hungry. So TC enjoyed some GREASY pizza!!!


All the time while Christine and I and little Khloe sat and people watched.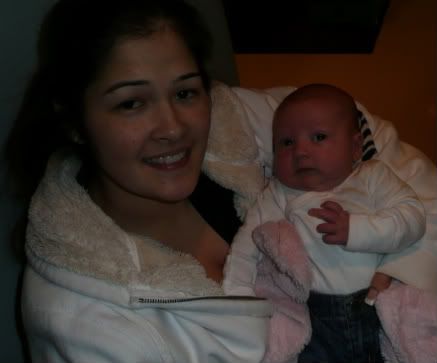 Its so funny to see all the kids there and listen to their talk. Its like a different world, brings you back to the fun times you had as a kid.