Besides TC's surgeries, we always enjoy spending time with our freind the Meidells. TC and Ben have become fairly close, and it seems Ben warmed up to Khloe from the start. So I hear, he is a pretty jealous guy when it comes to babies in his home.... but it wasnt that way for Khloe. It didnt take long, and all of them were enjoying a mmovie together.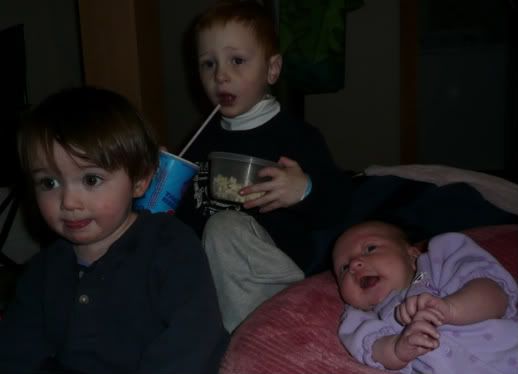 Ben is growing so fast. The last time we saw him he was barely walking.... look at him now. I just find his absolutely ADORABLE! Something about little boys with longer hair... melt my heart. not to mention he has these beautiful big brown eyes!

Then of course... there is the PROUD big brother! Seriously, I dont think Khloe could have been dealt a better card. Her brother just adores her, and constantly lets her know it!