I am down to 2 weeks with my two angels before I am drug back to the grueling life of work. My poor little girl has no idea what she is getting into with spending her days away from Mommy. Scary to think that I am the only one that can calm her down at this point, my poor poor father in law. Well, I guess that will all be changing im sure. In the mean time, I enjoy relishing in every minute I spend with Khloe & TC. Khloe really doesnt like her tummy time. We tried a make shift tummy time with the boppy and it was ok...for a minute.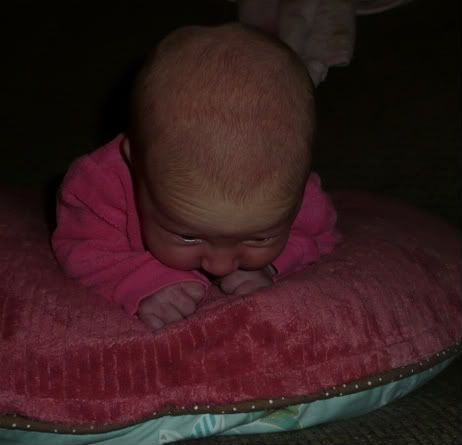 TC is enjoyiing trying on every peice of clothing he has in his dresser and seein ghow big the pile gets in his room. He thinks its funny to watch me clean it up, but I figure its better I do it because otherwise he'd just throw them back in the drawers, not folded. Which would drive me nuts!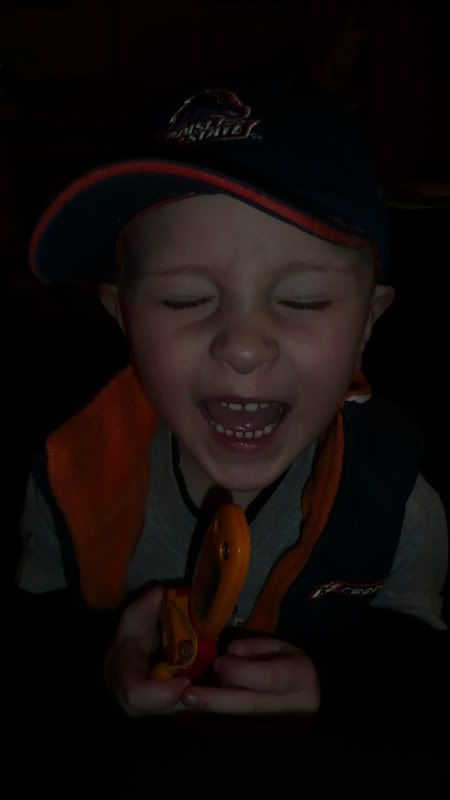 Lots of our "in the computer freinds'" December 2008 babies are smiling, however this is the closest thing we have got to one while she is awake!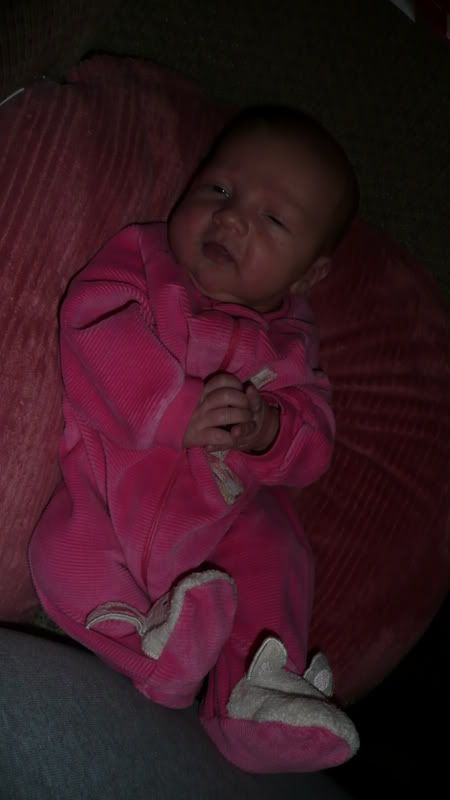 Still cute if you ask me! however, she full out smiles and giggles while sleeping. But of course those are few and far between so I have yet to catch one of those!
And another milestone, we actually fit into our 0-3 month clothes now! Woohoo. So now we can enjoy all our cute clothes. Like this outfit, which happens to be my favorite (it has a matching hoodie jacket to go with it that has a cute little cupcake on it as well). Compliments from our wonderful freind Dr Guy!!!